(The Points Guy) A vast and remote region in South America that 402,000 square miles across Argentina and Chile, Patagonia is naturally divided by the Andes, though most of it — about 90% — is Argentinian.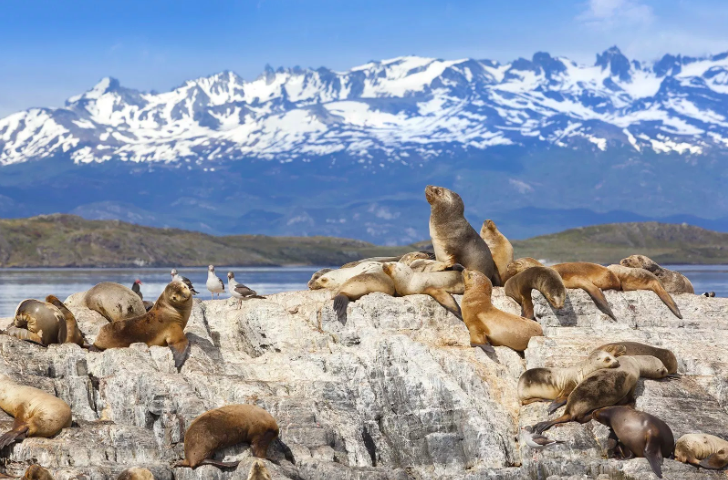 Five provinces  (Neuquén, Río Negro, Chubut, Santa Cruz and Tierra del Fuego) make up Argentinian Patagonia, one of the country's more popular destinations for wildlife such as the southern right whale and condor, and extreme outdoor pursuits such as skiing and glacier trekking.
Ready to plan your first trip to Argentinian Patagonia? Here's everything you need to know.
When to Go to Argentinian Patagonia
While hotel, activities and restaurant prices are elevated for local tourists, the Argentinian peso remains weak against the dollar at 43 to 1 following a 2018 devaluation, so it's still a great value. Summer (January to March) and winter (June to August) are peak seasons.
Given that the most southerly point of Argentinian Patagonia is 620 miles from Antarctica, expect the unexpected on the weather front. While the mercury in Tierra del Fuego rarely rises above 60 degrees — where you can also experience four seasons in just a few hours — the Lake District enjoys a sunny summer with average 68 degree days. But always be prepared with extra layers.
Getting Around Argentinian Patagonia
As Argentinian Patagonia is much larger than its Chilean counterpart, at least 12 days are recommended to get a feel for the area. Or, you can fly into one region and enjoy it with a two-night stay. Long-distance buses that are very comfortable and designed for trips of 24 hours or more are a great way to travel between these small southern cities. Otherwise, you can rent a car or fly. There is no rail network.
Accommodation suits all budgets, from well-equipped campsites to five-star hotels. Budget-conscious travelers should check out Cabo Raso in Chubut and Hotel Tirol in Bariloche. For a more luxurious experience, consider staying at Océano Patagonia in Valdés, Correntoso— a participating member of Small Luxury Hotels where you can earn and redeem World of Hyatt points in the Lakes District — or Arakur Ushuaia, a member of Leading Hotels of the World, which has its own loyalty program called the Leaders Club.
For the rest of this please visit The Points Guy.