(Imbibe UK) Malbec is synonymous with Argentina, but its Mendoza heartland is stepping into a new era as winemakers seek to better express the region's terroir with geographical indications (IGs).
The rise in IGs – the newest is Los Chacayes, approved late 2018, with San Pablo and Gualtallary to follow suit this year – proves Mendoza Malbec isn't homogenous purple juice but can enhance sommeliers' portfolios with genuine points of difference.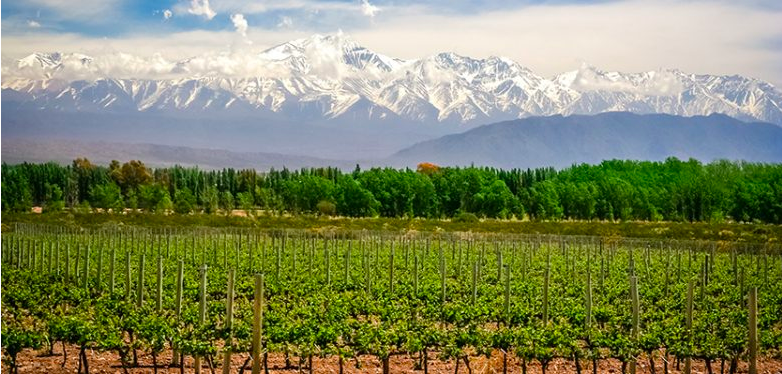 Take Uco Valley. The region's three departments – Tunuyán, Tupungato and San Carlos, and their cluster of subregions – have significantly different soil profiles, altitude and microclimates, leading to different bottled identities.  It's a distinction that's often passed over on restaurant lists.
But the following three IGs are musts for any curious restaurant, and will give you a far more diverse array of Malbec styles for your list.
The floral yet nervy one: Los Chacayes
The latest sub-region to be granted IG status in November 2018, tucked away in the department of Tunuyán, Los Chacayes is one of Uco Valley's mid-scale IGs, its altitude ranging between 1,100 and 1,400 metres above sea level (masl).
Its soil matrix is composed of colluvial river stones, large round rocks coated in limestone, that were created by the mountain river that charged through here long ago. 'At Bodega Piedra Negra, we have poor rocky soils that are alluvial but also heterogeneous, meaning some zones are richer than others,' says head winemaker Thibault Lepoutre. 'The same plot can produce Malbec with lots of colour and tannins, as well as berries with less colour and freshness.'
Desert-like weather provides wide thermal amplitude and low night temperatures during maturation, he adds, helping to create tense wines sporting high natural acidity, a lot of body and tannins, yet retaining freshness.
'Los Chacayes Malbec has a floral and spicy nose, while the mouth has big volume. Tannins can be a little wild, but they become rounded over time. What makes Malbec stand out from Uco's other sub-regions is the violet, floral and spicy nose.'
Look out for:
Balbo BenMarco; a cluster of wines from Bodega Piedra Negra, such as L'esprit de Chacayes and the Reserva; SuperUco Calcáreo Río de Los Chacayes; Cadus Single Vineyard Finca Viña Vida and Appellation Los Chacayes; Casa de Uco Vineyard Selection and El Salvaje.
For the rest of this, please visit Imbibe.