(Selector magazine) I'm in a ute driven by vintner Claudio Zucchino, bouncing along a stone track when Finca Moya, finally comes into view. At 3,329 metres above sea level, it is the world's highest vineyard. Claudio's cellar, housed in a disused mine 400 winding metres further up the mountain, shares the same accolade. That's where we're headed, to taste Uraqui, his tri-varietal red blend.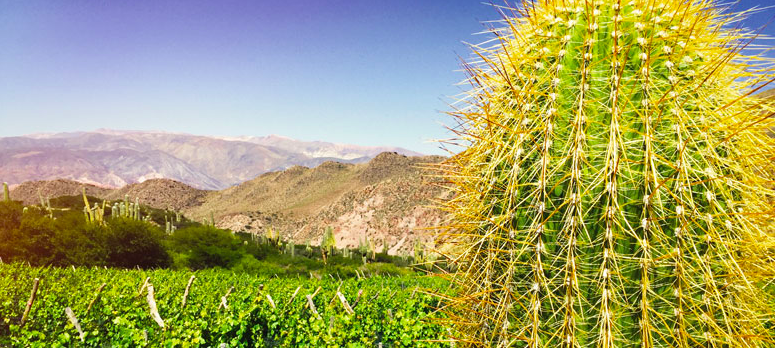 Welcome to Jujuy (pronounced hoo-hoo-ee), a vibrant province in northwest Argentina that borders Bolivia. The light is so pure here that clouds take on a luminous glow and the mountainous landscape is genuinely breathtaking – and not just because its altitude soars past 2,500 metres.
While the Quebrada de Humahuaca gorge, a Unesco world heritage site that runs 96 miles alongside the Río Grande river, has always ensured the Aymara indigenous people's agricultural success, grapes never played a role – until pioneering vintner Fernando Dupont tackled the challenging terroir in 2004 and planted Syrah, Malbec, Tannat and Cabernet Sauvignon near Maimará at 2,400 m above sea level. Others, such as Viñas del Perchel and Bodega Tukma, followed suit and by 2015, the Quebrada de Humahuaca had been granted Geographical Indication by the INV wine institute. A new, extreme, Argentine wine region was born.
For the rest of this, please visit January 2019's Selector.