(Rough Guides) While Argentina isn't known for powdery white beaches and transparent warm waters like some Latin American countries, it does boast 4,989 km of coastline as well as lakes, streams and rivers. What Argentina lacks in tropical vibes, it more than makes up for in rugged natural beauty. Keep that in mind as you check out our list of the best beaches in Argentina.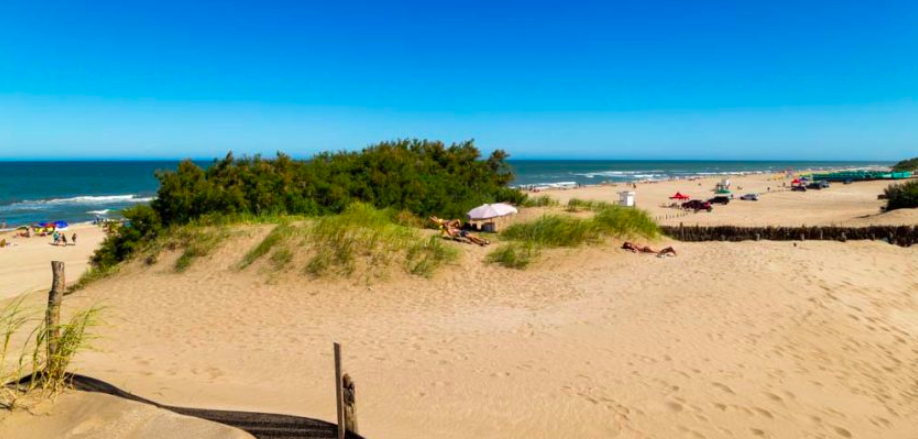 Many Argentines – and especially porteños, or Buenos Aires residents – take their holidays in January and February, meaning popular spots really pack out during these months. There nothing stopping you from enjoying the Atlantic Coast in spring (September-November) or a rocky Patagonian beach in autumn (March-May).
Playa Larga, Ushuaia, Tierra del Fuego
When the end of the world hits its annual top temperature of around 24Cº in summer, fueguinosstrip off at Playa Larga in Tierra del Fuego. The hardiest even brave the Beagle Channel's icy waters. An hour's trail from the main road leads visitors to this remote nature reserve, where a shingle beach awaits. Keep an eye out for whales, penguins and petrels.
Tigre and the Delta
It's not all Atlantic waters around Buenos Aires – Tigre's cola-coloured rivers and streams that form part of the Paraná Delta are just an hour's train ride from the capital. Sound unappetising? Despite the colour the water is clean (the coffee hue comes from sediment picked up on the rivers' journeys), and the real USP is that this collection of tropical islands is within easy distance of BA. Escape the rather dull town of Tigre itself on a lancha colectiva (boat taxi) to an island resort such as Playa Catalina, which accepts day visitors, then work off lunch by kayaking or rowing. Tigre is busy year round, especially at weekends.
For the rest of this, please visit Rough Guides.