(Freunde von Freunden) Relaxing in a 1920s-inspired garden over a cortado, Guadalupe García surveys the mid-morning bustle in Casa Cavia with her filmmaker's eye.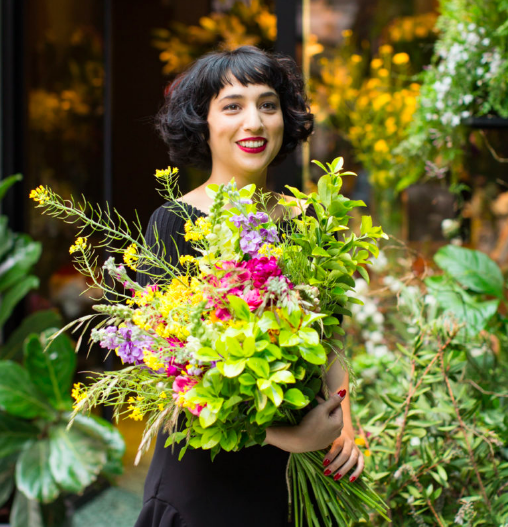 Staff prep behind the bronze and marble bar, blooms are gathered together at the petit florist, and young women are brunching on fruit platters accompanied by homemade granola and yogurt. This cultural hub is the world of Guadalupe García, the creative director of Casa Cavia, a complex that merges gastronomy, literature, and olfactory arts. García adores chatting with clients and discussing the latest literary release by Ampersand, Casa Cavia's in-house publisher.
One hundred percent porteña, that's to say, born in Buenos Aires, García has always easily slipped back into her home city. She honed a passion for scenic arts and storytelling at a young age, followed by a filmmaking degree at Buenos Aires' Fundación Universidad de Cine (FUC) and seized opportunities to study digital marketing, design, and filmmaking in London, Los Angeles, and Barcelona, adding tools to her professional armory: "While I no longer work in film, it's served me a lot in making future decisions," she says, recalling an enriching spell in Cuba taking a documentary workshop. "Cuba opened my mind. It made me realize that despite having nothing, you could still make a film or video. FUC made us think on large scales, that projects needed a million dollars worth of investment. But Cuba taught me that anyone can make a documentary with very few resources. That solidarity, mutual support, and anti-ego sentiment affected me as a 23-year-old."
For the rest of this, please visit FvonF.