(Wallpaper*) TARIJA, BOLIVIA – Film director Steven Soderbergh and Hollywood concept artist Joanna Bush have given Soderbergh's Singani63 spirit brand a cinematic redesign. Singani is a little-known Bolivian spirit made from aromatic Muscat of Alexandria grapes distilled at altitude, in Soderbergh's case at Casa Real distillery, 1,800m above sea level. He wanted the new design to reference the spirit's 500-year heritage.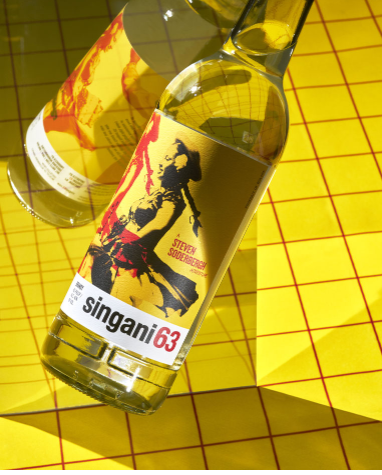 The bold, billboardesque graphic, in black and red screenprinted duotones, shows a dancer performing la rueda chapaca, the region's traditional two-step.
For the rest of this, please visit Wallpaper*.