(The Guardian) Feast your eyes on these foodie walking tours, which reveal the flavours – and culture – of cities from Lisbon to Lima, Havana to Hanoi. (Here, I wrote Bogotá and Buenos Aires.)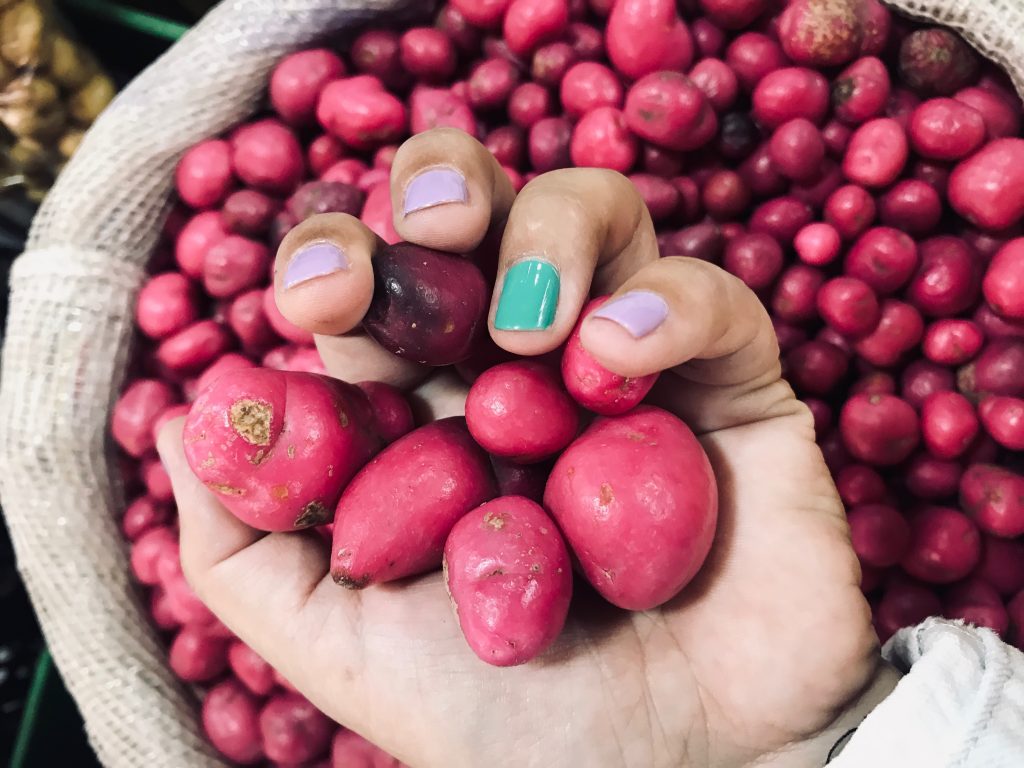 Bogotá
"This is where Bogotá's top chefs come shopping," says Foodies Colombia guide and chef Juliana Salazar, browsing Paloquemao market's stalls for fruity tropical bounties such as guanábana (soursop), feijoa, pitahaya (dragonfruit) and lulo piled up in perfect pyramids. Colombians have started appreciating the natural bounty of the world's second-most biodiverse country and flock to the city's best-stocked mercado.
Street-food kiosks serving local dishes have also grown in popularity and, besides trying a rainbow assortment of sweet natural treats at the Fruti Fruti stand, Juliana gives the lowdown on dishes made by Paloquemao's finest purveyors. Doña Aurora's chicken and "meat" tamal tolimense (from Tolima) is described as great hangover fodder, while warm cheesy pandebono rolls and avena (a chilled oatmeal and vanilla drink) are breakfast staples at Pandebonitos de la virgen. Paloquemao's street-food queen, however, is Doña Rosalba; on Sundays, she sells 2,000 portions of lechona, slow-cooked pork with dried peas and rice that are mixed back into the hog and served with crackling and a white corn arepa. Leave room to sample one last dish – traditional chicken and three-potato Colombian soup ajiaco – finishing the four-hour eating tour totally sated.
For the rest of this article, please visit The Guardian.