(Fine Dining Lovers) Given that planting vineyards 1,200 metres above sea level is the norm, it's fair to say that Argentina's terroir harbours some of the world's most elevated vineyards. But besides going Icarus-style ever closer to the sun, winemakers are pushing the limits in other ways too.
Fine Dining Lovers met Matías Michelini, José Morales and Claudio Zucchino, who are tackling extreme climates and locations dotted around Argentina, the world's fifth-largest wine producer.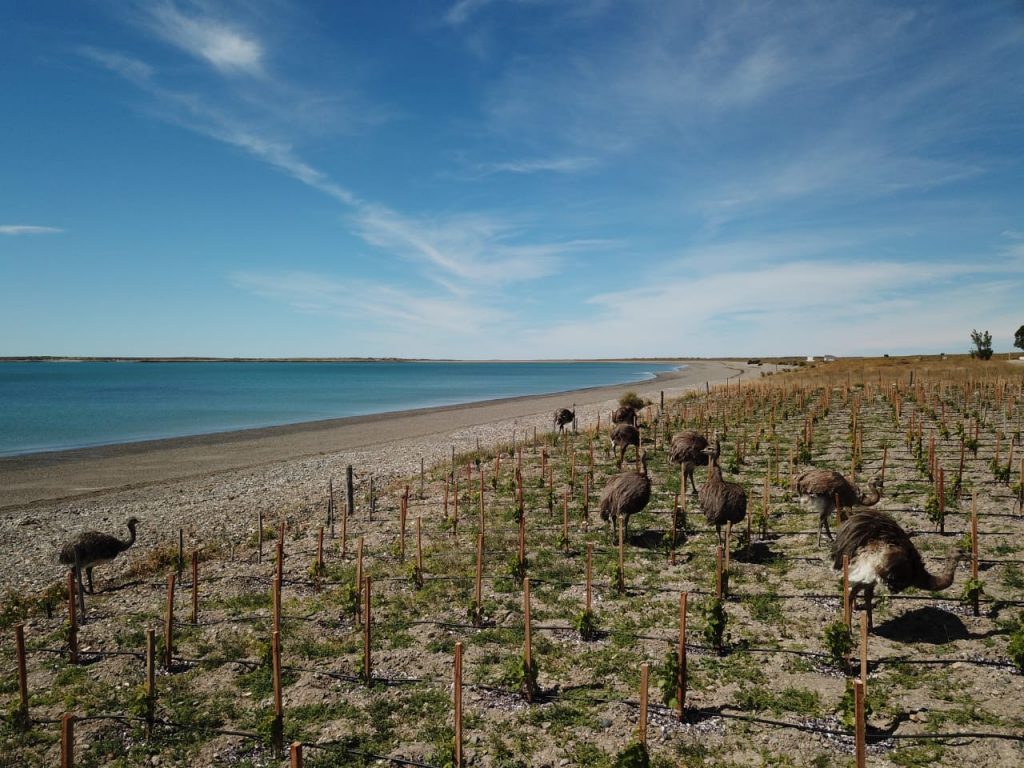 TAMING PATAGONIA'S ATLANTIC COAST
Sea lions and Darwin's rhea share the land where Matías Michelini of Passionate Wine is taming a single hectare of Patagonia's brazen Atlantic coast with Semillón and Pinot Noir goblet vines (there's also a penguin colony 20 minutes away, confirming this is Patagonia).
While the area closest to the Andes in western Patagonia has been producing wine for 100 years, this collaboration with Astrid Perkins and Matías Soriano from Bahía Bustamante is set to deliver unique wind-blown maritime vintages from 2020, whose labels will likely sport a whale skeleton. Michelini says: "I first heard about Bahía Bustamante, a tiny coastal village without any electricity, from bartender Tato Giovannoni in May 2018. It's extreme Patagonia, 46º latitude, well in the south with plenty of maritime character. It sounded so exciting, I went there a fortnight later – and fell in love with the place. I undertook some soil studies and assessed the strong winds, with the idea of fulfilling my dream of making wines with coastal character. We found a sheltered spot in front of the village restaurant on the coastline with stone, shell, sand and clay soil, ideal for vines, which also offers protection from the harsh winds blowing west to east".
"I returned in October with my team, seedling vines and an irrigation system – a potable water source 20 km away has served the village since the 1950s. We planted Semillón and Pinot Noir, as these two varieties are sufficiently sensitive to capture the place's character and produce coastal wines. Inquisitive sea lions and rhea came to check out what we were doing as we planted. It's both inhospitable and marvellous here, and I'm certain the force of nature will come across in these wines".
"The vines grew well this first year, some even producing clusters so we could perceive their saline, maritime flavours. The idea is to create sustainable ecologically friendly wines of origin and produce them at the small winery we will build here."
For the rest of this story, please visit Fine Dining Lovers.