(New Worlder) With a constellation of Michelin stars under his belt, a string of restaurants around the world, including Spago in Beverly Hills, and as the man responsible for feeding Oscars winners (and losers) at the annual gala dinner for two decades, Wolfgang Puck's CV has chartered many corners of the world. Except South America, until now. In January, the 69-year-old Austrian chef visited Argentina and Uruguay for the very first time. Invited by his Argentine friend Francis Mallmann to host Spago for two dinner dates at Bodega Garzón and Restaurante Garzón in Uruguay, Puck shares his South American sensorial experience with New Worlder.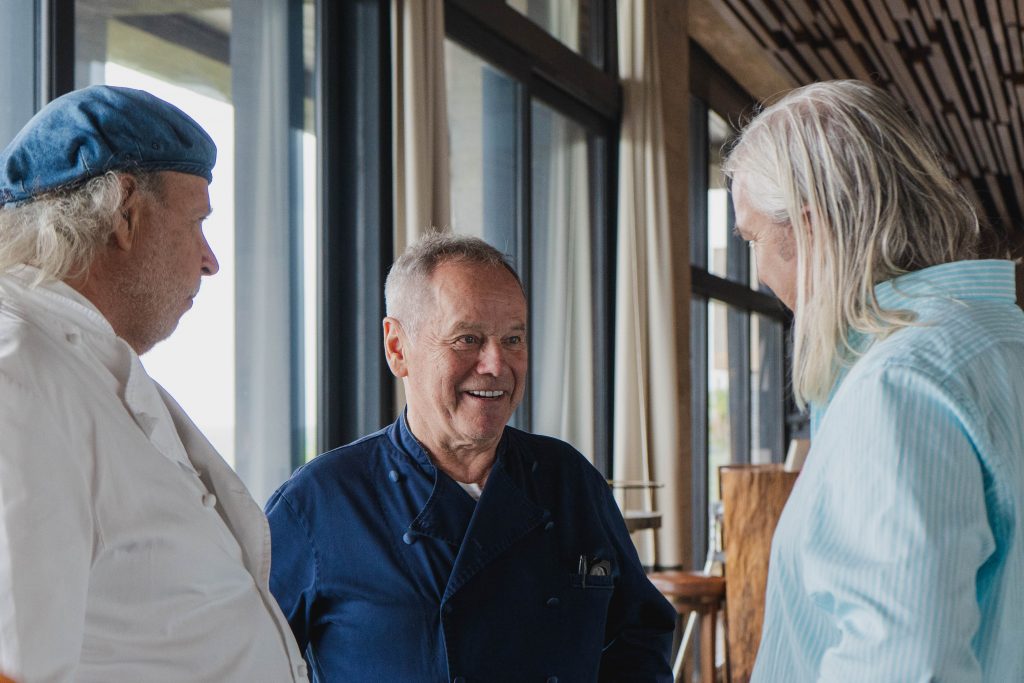 Taste
Before I landed on in Buenos Aires, Alex [Resnik, his Argentine senior operations partner] had been telling me about Argentina's steak restaurants. The first place we went to was butcher shop Corte. We had the most amazing blood sausage as well as some dry-aged beef. It was very good, we ate all meat and I knew that I'd finally arrived in Argentina because of the amount of beef and bread we were eating, just like the gauchos!
I grew up in the countryside in Austria and we had blood sausage come the end of November, December when it got cold. We made our own at home as we had two pigs and my father would get a butcher to come. One blood sausage had rice, onion and parsley inside and that  reminded me of growing up. I didn't like it so much when I was a kid but I learned to like it.
I also loved the dry-aged beef, as it wasn't fatty like in the U.S. This had great texture and a little bite to it; the flavor was great. One of the better pieces of beef I've had. Then there were sweetbreads. I've had sweetbreads many different ways – it was one of our specialties in L'Oustau de Baumanière in France – but this one at Corte was juicy, rich tasting, and kept its consistency. I put on a little salt and lemon juice and that was it. The texture was amazing,  cooked two hours sous vide, then on the grill.
I was really impressed with Buenos Aires, its restaurants and bars, so I tried a lot of gastronomy in just two days! I tried the house vermouth and gin from Florería Atlántico, as they make it themselves, and some Patagonian toothfish, flaky and tasty, at Happening.
For the rest of this piece, please visit New Worlder.