(The Independent) Magical realism springs to life in Cartagena de Indias, the Caribbean jewel in Colombia's crown. Akin to an open-air museum, the walled Unesco World Heritage Site hides a wealth of colonial architecture and monuments, but you can also escape to one of the nearby beaches, a boat ride away, for a tropical experience.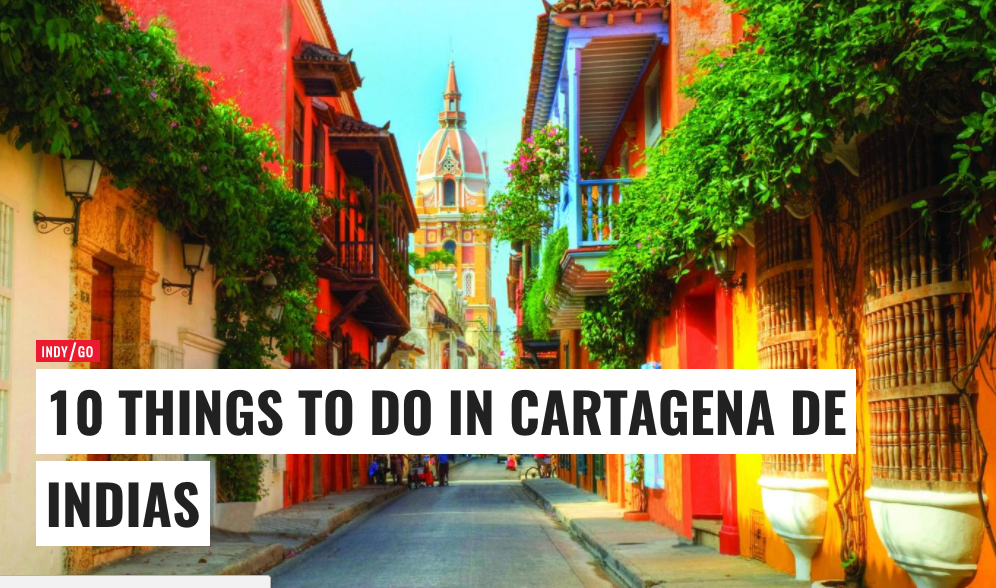 Lose yourself in the Walled Town
Colonial pastel facades, lofty wooden entrances, incredible door knockers, cobbled streets and an abundance of churches are enveloped within 16th-century walls. That's right, Cartagena de Indias is an architecture Instagrammer's wet dream. Wandering the old town is enchanting but if you're keen to know the meanings behind curiously-named roads and that dolphin knocker, take a guided tour with super-knowledgeable Australian transplant Kristy Ellis from Cartagena Connections.
Conquer las murallas
On them, alongside them, sitting in the middle, even drinking atop them; almost seven miles of fortified walls have seen more than a few pirates come a-sailing over the last 400 years. Construction began in 1596, finishing two centuries later, and the beefy murallas, comprising ramparts and bastions, are the sombre gateway to the old city. Catch a gorgeous sunset from the embrasures next to Teatro Adolfo Mejia – the perfect setting for stealing a kiss.
For the rest of this, please visit The Independent.