A round-up of this week's foodie, drinky events in bite-size format.

Colagreco's Carne
While Mauro Colagreco is better known as a purveyor of fancy fare in the south of France, his first establishment on home turf is… a burger bar. The chef-owner of Mirazur — who's ranked 11th in the world according to the World's 50 Best Restaurants 2015 list — is set to open Carne in La Plata, the town where he was born, in two weeks.
This organic burger bar will only serve up one dish made from a mere six ingredients. Not convinced? Colagreco has spent months perfecting 64 ways to order your ideal beef-burger. And while the burger bubble is ready to burst in Buenos Aires, the timing is perfect for La Plata, whose foodie scene is still in nappies.
Calle 50 #452
La Plata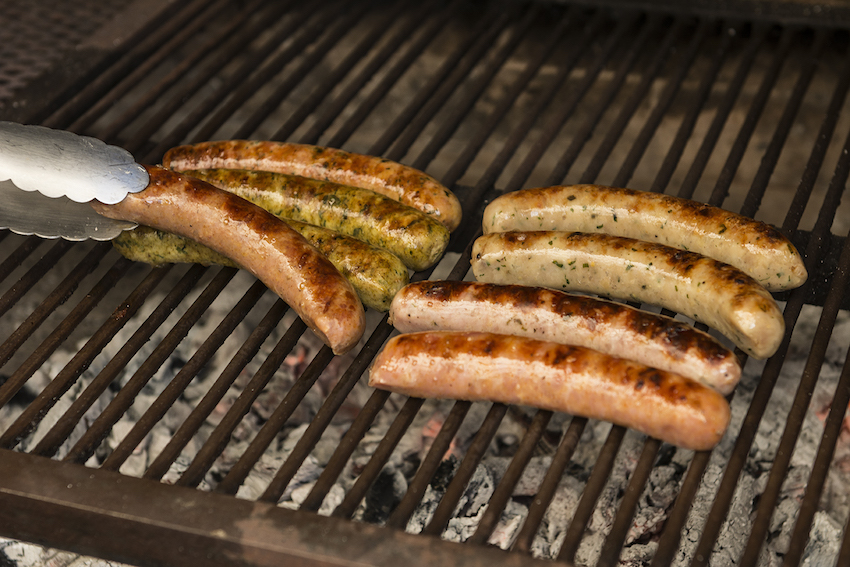 Dump the dirty dogs…
…and head directly to Diggs for a slimline chorizo experience.
These dog and rib purveyors don't deal in that processed pink pancho rubbish, far from it. Quality cuts and sumptuous toppings make the cut here.
You might have sampled their wares at BA Market; now you can tuck into a Diggs dog from their new fixed abode on Plaza Serrano.
Diggs
Serrano 1580, Palermo Soho
Give us our daily…
One of the latest pop-ups to, err pop up, Pân — which means everybody in Latin and not loaf in Spanish (she says, after committing that most philistine of errors) — is taking over Casa Felix, a lovely closed door restaurant, on the border of Colegiales and Chacarita.
Serving up a mainly vegetarian six-course menu focusing on seasonal produce, plus an apéretif and including a sustainable meat dish every Wednesday, it's certainly one of the most reasonably priced menus in town right now at a bargain 250 pesos.
I tucked into a multi varietal tomato salad drizzled in coriander oil and an outstanding out-of-context curry (no rice) presented in pastry. Wines paired by the sommelier, an additional 150 pesos.
In addition, dine there once, repeat with a friend and get a discount in Pân's Boca A Boca (Word of Mouth) scheme.
Pân
Wednesdays
Giribone 947, Colegiales
Facebook: /hoyquieropan

In Patagonia
Fresh in from Patagonia, chef Pablo Buzzo returns for the final leg of his Ciclo de Cocina Patagónica tour this year.
On Wednesday and Thursday, he will pop up at Antonio Soriano's new-look Astor bistro, which has moved south to a stunning mansion in San Telmo (official opening March 2016).
Expect Patagonian flavours, textures and aromas teamed with wine by Bodega Malma.
Astor
Humberto Primo 773, San Telmo
2-3 December, 650 pesos
La Locanda
Never mind 10 Manos cooking far away in Paris, six Italian hands will be busily preparing feasts throughout December. Sardinian chef Daniele Pinna will welcome his parents, Gavino and María Antonieta, and together the trio will cook up a special menu using products such as cheese and hams from their homeland, paired with wine from Sardinia.
La Locanda
Págano 2697, Recoleta
8-23 December, 780 pesos

Pinamar pickings
Planning to swing by Pinamar for a few days this summer? The beach hub will host a series of food truck events in a similar vein to BA Market during January and February. Other top tips include the catch of the day at La Gamba, a beachfront restaurant where they know how to grill a fish, and the squid rings at Nelson.
Buenos Aires Herald, 30 November 2015