LONDON — Visiting London last December, my antenna honed in on quite a number of Latin American eateries in the British capital. And while it might seem strange, pointless even, to seek out sirloin or ceviche around 6,000 miles from its point of origin, it's fascinating to cast an eye over the other side of the food world; LatAm expats abroad, if you will.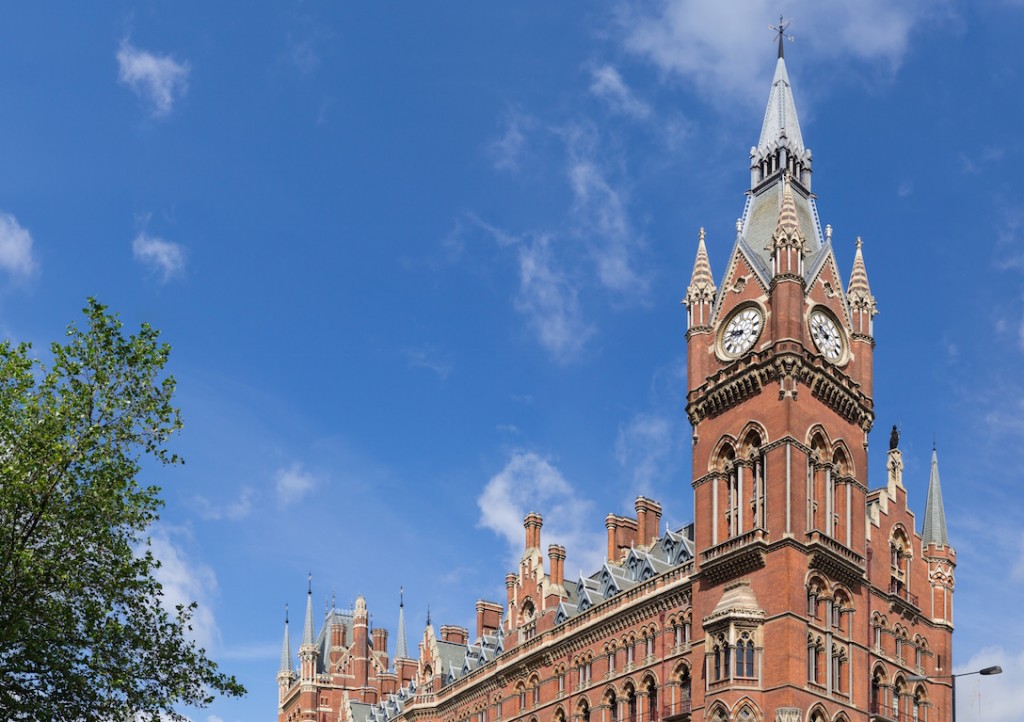 Big guns such as Virgilio Martínez from Lima London and Lima Floral as well as Martín Morales from Andina and Ceviche London have helped bring Peruvian fare to the mainstream while maintaining its mystique, for example.
But Argentines are also waving the flag. Fresh from his Comilona food fest that the likes of Chila's Soledad Nardelli headed to London for, Diego Jacquet is sewing up the great British capital with rave reviews for his three establishments— Zoilo for delectable contemporary fare and an Argentina-facing wine list, Casa Malevo steak house and Abasto deli. And Fernando Trocca oversees affairs at the now legendary Gaucho.
The latest porteño to try to nail the big time is Martín Milesi. In his former life, he taught at Buenos Aires' IAG culinary institute but now he's taken the pop-up route on the other side of the world. It's a bit like playing with Russian dolls: Una has pitched up at a wonderfully plush apartment you can peek at on AirBnB, which is located inside the clock tower, that forms a vital part of the 1868-constructed St. Pancras train station. With one table catering for 12 guests, this is closed door basics with the badass bonus of a phenomenally unique location. The clock tower! I've actually stood behind its very faces!
Working out dandy
Martín isn't just playing to stereotypes, however, and given that he came up with the concept eight years ago, he's had a while to bring it to fruition. He says: "Although it was designed to take place in Buenos Aires, I very much like London as it's a city that's apt for new and revolutionary concepts." And it's working out dandy.
Drawing from his own travel experiences, Martín's culinary journey dips into ingredients and recipes from around Latin America to create a fusion tasting menu that pops up several times a month. Besides the intimate gathering, the venue clearly forms part of the intrigue: the fifth-floor clock tower is Una's unique setting — for the time being.
You might think that a puerta cerrada would fall at the introductions first hurdle in the UK, but, now accustomed to supper clubs and with the friendly Argentine host who dips into the dining room to present each dish, usually stoic Brits happily broke down conversational barriers around the single table.
Seven courses make up Martín's repertoire, dipping into Peru, Colombia, Chile and of course Argentina. While he tells me Four Corns is one of his preferred dishes, which respectively draws inspiration from the aforementioned countries a and features humita or ground yellow corn, a white corn arepa, cancha chupe corn and polenta soup, sadly it wasn't on the menu last week.
The first main dish was a deconstructed ceviche — cured fish, lime juice, coriander, mango, trout caviar and legendary tiger's milk. Every bite was a delight. I feel like it's hard to get ceviche wrong unless the fish should be pushing up daisies, but its deconstruction ramped up interest levels considerably. It definitely needed super sizing. Paired with an Alamos Torrontés, while the aromatic grape works well with spice, I thought a slightly higher-end brand would have been more appropriate.
Another delight was the slow-cooked pork with black beans, mint guacamole and chipotle ketchup, drawing on Mexico and Peru. Lots of texture, and succulent loin teamed up perfectly with that flaming salsa.
'Create their own bite'
I do feel like no self-respecting Argentine chef would whip up a meal without searing a little or a lot of beef. And the main attraction was naturally a hunk of Argentina-sourced picaña (rump cap) teamed up with blue potatoes, chimichurri, crackling and gazpacho tartare.
Given that he takes immense pride in his market-to-one-table concept, it's little wonder that many of Martín's dishes allow the ingredients to stand alone in all their glory, also allowing diners to "create their own bite."
Also note that he's whipping up seven dishes with just two other pairs of hands in essentially what is a mere kitchen albeit in a luxury apartment. Do note, however, that the apartment's owner, Peter, happened to be dining with us, and he snuck us a behind-the-scenes peek at the clock tower – it isn't the norm.
The price? Well, it's London steep at £95, though wine pours are large and frequent and water is included. The voyage around Latin America was a legitimate one, scintillating, fresh tasting, filling and friendly.
A fresh concept in a highly unique space.
Buenos Aires Herald, August 30, 2015