(Good Beer Hunting) To most ears, "Mendoza" conjures snowy Andean peaks, high-elevation vineyards, and oceans of Malbec. Its name is imbued with a wildness, as well as indulgence. Here, everything revolves around grapes: 70% of Argentina's top vintages are produced in this central-western province, which is roughly the size of Illinois.
So how—and why—would anyone set up and run a brewery in one of the most famous wine regions in South America?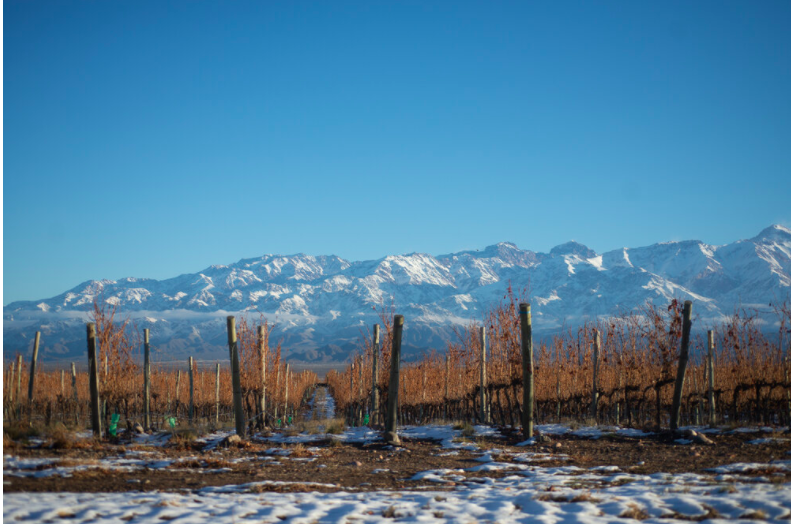 I've traveled a long way to find out. Though Mendoza is due west of Buenos Aires, its capital, Mendoza City, is closer to Santiago, Chile. I had to fly 650 miles, then drive through autumnal vineyards and olive groves at 3,215 feet above sea level, to reach the tiny village of Chachingo—so famously small, it's become a local byword for "the boonies."
My destination is Chachingo Craft Beer, a highlight among the region's independent breweries. Upon arrival, I expect to wander in for an introductory tour, so I'm surprised to find myself breaking up Capiscum frutescens under the South American winter sky, alongside two of Chachingo's four owners, agronomist Oscar Laguna and former cab driver Mariano Aldunate. The peppers—all 22 pounds of green and red malaguetas, a fruity local variety of chili—are needed for a Black IPA, and this is an all-hands-on-deck situation.
For the rest of this, please visit Good Beer Hunting.