(Insight Guides) The narrowest country in the world packs a punch when it comes to natural attractions. From north to south, Chile's diverse terrain includes lunar landscapes, rolling hills, volcanoes and snow-capped mountains. Here is our guide to where to see Chile's most stunning natural attractions.
Moonscapes in the Atacama Desert
Northern Chile's spectacular Atacama Desert harbours extraordinary otherworldly landscapes at more than 2,500 metres above sea level. The town of San Pedro de Atacama sits on a high Andean plateau surrounded by terrain encompassing expansive salt flats, hot springs, and intensely blue lagoons that support an abundance of bird life.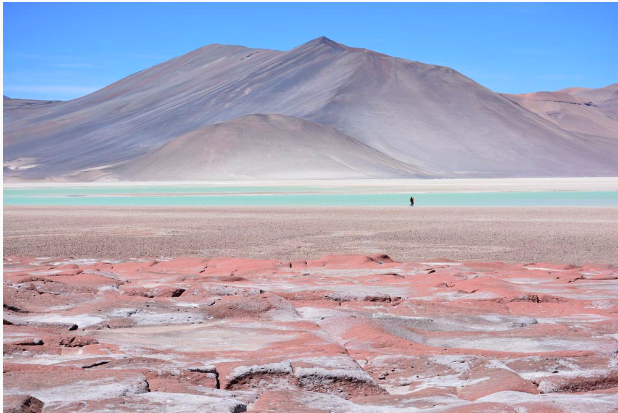 At the nearby Los Flamencos Natural Reserve, you can take in tranquil lagoons dotted with countless pink flamingoes, while Valle de la Luna (Moon Valley) is a natural marvel of exceptional rock formations where you can climb vast sand dunes to watch the sunset as kaleidoscopic colours wash over the landscape against a backdrop of distant mountain peaks.
While Atacama is considered to be the driest desert in the world, rain does occasionally fall during the winter months (June–Aug), causing this usually arid landscape to bloom with pretty pink perennials, creating an unexpected flowering desert carpet that only a lucky few get to see every few years.
Be aware when travelling around Chile that earthquakes can occur, because of the country's Andean location and geological structure. Earthquake track details new earthquakes around the world as they occur.
Torres del Paine
A Unesco biosphere reserve since 1978, Patagonia's Torres del Paine National Park is dominated by the three monumental granite peaks of the Torres del Paine (Towers of Paine) that rise above it. Encompassing some of the most awe-inspiring examples of Mother Nature's beauty in Chile, if not all of South America, the park's towering mountains are complemented by turquoise lakes, expansive grasslands and vast ice fields. Four- to ten-day hiking circuits through valleys and forests take in peaks, plains and icy rivers, with challenging ascents rewarded by breathtaking views over the parks many lakes.
For those with less time, shorter hikes to see the windswept shores of Lago Grey, or boat trips to get close up to the vast, sky-blue, icy mass of Glacier Grey, can be just as remarkable. Lodging options are available within the park itself or in the small town of Puerto Natales, around a two-hour drive away.
For the rest of this, please visit Insight Guides.