(Vogue, but about me, not by me). For a long time, the making of Argentinian wine—most notably rich, tannic Malbecs—was a male pursuit. Women rarely held decision-making power or reached leadership positions in the industry. Today, however, women across Argentina are finding a foothold at every level—in viticulture schools, at wineries, in hospitality, and in government. The influence of women on Argentina's wine industry in recent years has been profound, moving it into more complex realms than "Malbec with a side of machismo." Here, an introduction to some of the women shaping the future of Argentinian wine.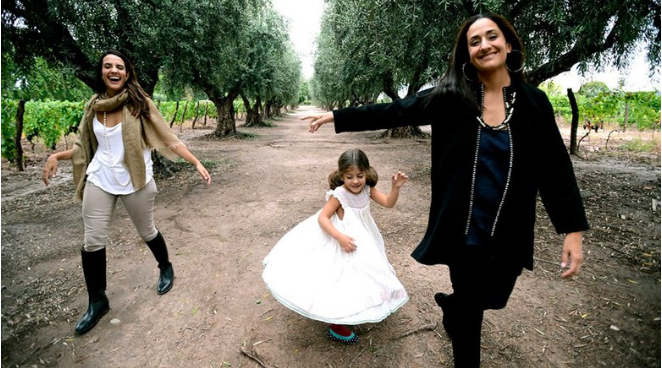 Come Wine With Us, Buenos Aires
For a country that consumes so much wine, there isn't much of a "by the glass" culture in Argentina. At any one of Buenos Aires's restaurants—even the critically acclaimed ones—it is common to be handed a voluminous wine list, only to find a single page of by-the-glass wines, usually of dubious quality. This was a problem that sommeliers Sorrel Moseley-Williams and Eugenia Villar saw as an opportunity. In 2015, they created Come Wine With Us, a pop-up wine bar charging modest prices for by-the-glass wines, and introducing consumers to smaller, independent wineries, as well as highlighting the rosés and whites that often get overshadowed by Argentina's reds. The pop-ups have found a cult following, and often sell out within a few hours. "Consumers are learning there is more to wine than Malbec," says Moseley-Williams. "Pop-up events such as mine are able to ensure wine is accessible while stealthily educating, and getting people a bit [tipsy]."
For the rest of this, please visit Vogue.