(The Drinks Business) Dubbed Tegui SuperUco, the pop-up is spearheaded by Germán Martitegui, whose flagship restaurant Tegui is currently at number 10 on Latin America's 50 Best Restaurants list.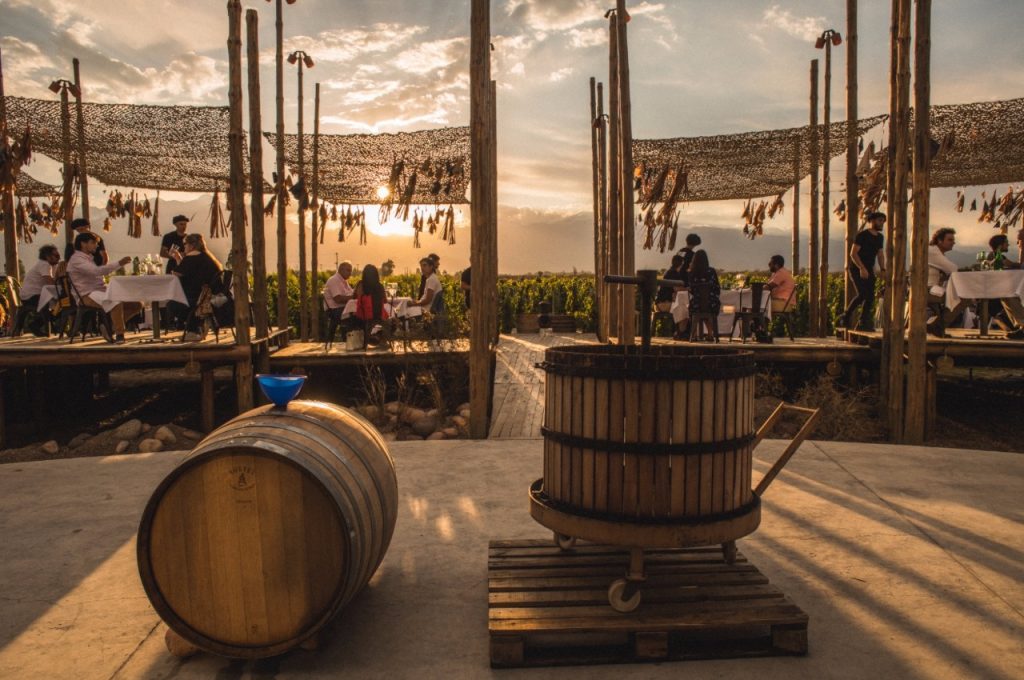 The concept was dreamt up by Martitegui two years ago, who touted the idea to Michelini of Passionate Wines. Keen to make the dream a reality, Michelini offered to host the pop-up project at his family's biodynamic estate a few miles from the Andean foothills in the Uco Valley.
Neither of them likely realised the challenges ahead. To get the project off the groud, Tegui temporarily battened down the hatches in Beunos Aires and shipped everything but the kitchen sink to SuperUco.
Then there was the small logistical issue of constructing a kitchen and a dining room, and cooking without gas. Closing on 24 February, Martitegui hosted his first dinner just three nights later on tables that seem to float above goblet-trained vines.
For the rest of this please visit The Drinks Business.
Ph: José Pereyra Lucena