"We live day to day, uncertain about tomorrow."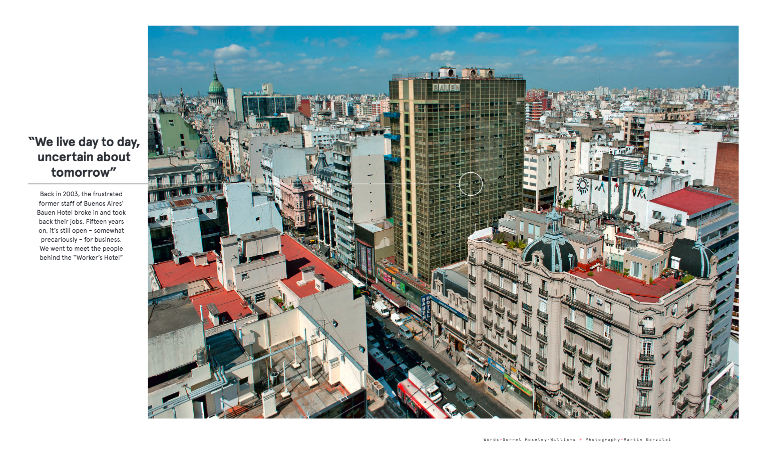 Back in 2003, the frustrated former staff [who'd been made redundant] of Buenos Aires' Bauen Hotel broke in and took back their jobs. Fifteen years on, it's still open (somewhat precariously) – for business. We went to meet the people behind the Worker's Hotel'.
For the rest of this eight-page feature, please visit the January 2018 edition of Norwegian's inflight mag… (page 80).