CAUCA, Colombia — The landscape that makes up Colombia's fourth-largest coffee-producing department wildly varies from that of Paraná and São Paulo states in south-west Brazil (Buenos Aires Herald, July 7 and July 14, 2017).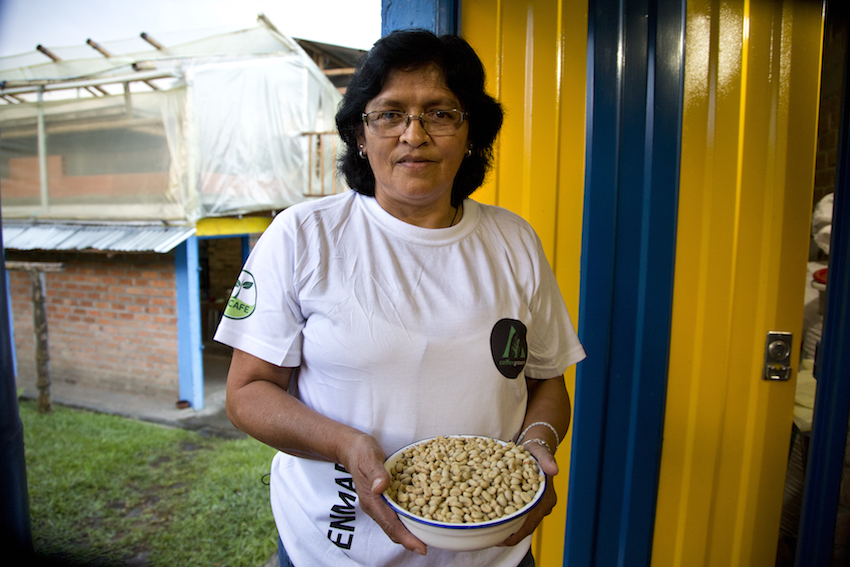 Scattered across a rolling altitude that soars up to 2,100 metres above sea level, Cauca has the Andes to thank for its attributes: mountainous, lush and fertile courtesy of volcanic soil. This is prime agricultural land that bangs out banana, avocado and plantain as well as arabica-like popcorn. And, with 95,000 hectares of coffee under plantation, many of which are microlots cared for by 93,000 families, it's a very different scenario compared to Paraná's vast, sun-exposed plantations — yet both produce quality coffee.
Cauca has also been a Revolutionary Armed Forces of Colombia (FARC) stronghold for much of Colombia's 53-year civil war, guerrillas tucked away in this mountainous jungle, growing more lucrative coca to finance their cause. But now the conflict with Farc is over and the peace process has begun, this Colombian department is keen to make headway when it comes to producing quality coffee.
Given that so many growers in Cauca own tiny farms that span around one hectare or 3,000 coffee-bushes, some have realised that a collective voice is the key to progress. This might mean joining forces during harvest time to pick at several farms, or selling coffee cherries from a variety of plantations in order to secure a better overall price. One thing is clear, however: there's strength in numbers and this certainly favours cafeteras.
From her one-hectare La Puentecita farm, María del Carmen Toro heads two coffee co-operatives, Aslicafés and MyCafé. Known as la profe, the teacher, she organises and inspires a total of 3,000 women in Piendamó and the surrounding area in Cauca. It's an impressive number of people to lead, but given her burning desire for equality and empowerment, she's certainly motivated. And while the National Federation of Coffee-Growers (FNC) estimates that of the 1.2 million, 60-kilo sacks produced in Cauca each year that 30 percent comes from women-owned farms, it seems that up until recently, the fairer sex rarely saw the financial upside.
María del Carmen says: "Inequality existed between men and women and I wanted the genders to be equal. So, 1,000 of us got together and decided to change that way of life: where I have something and so does my husband; I'm in charge and so is he; I'll pick up the kids and so will he. That's the only way for us to be equal. Half this finca belongs to me and half is his. And we women joining together has allowed us to set up the Asociación de Cafeteras (Women Coffee Growers' Association)."
While these women already grew, picked and sorted coffee cherries from their own farms, many rarely saw any financial benefit from their work: earning a wage was an obvious motivation for women from this rural area clubbing together to set up a co-operative. What's particularly surprising is the co-ops are new, founded just three years ago in 2014.
María del Carmen says: "We would work as well as look after the children but our husbands would receive the money itself. But with so many of us on board, we got our husbands to agree and after various meetings, writing statutes and voting, set up the associations. It's so important: we make decisions, we are in charge and as a woman, I can take on big risks in order to reap big benefits. We've managed to obtain that."
Word of mouth helped María del Carmen bring together women from numerous veredas (rural districts), some taking a bus for two hours to pick coffee or to attend meetings; that led to her initially forming MyCafé with 180 others. She laughs: "I talk a lot, which is why they elected me president." Aslicafé, meanwhile, brings several associations under a single umbrella; that takes the total to almost 3,000 cafetera members.
Naturally, producing high-quality, often organic, arabica is of utmost importance to María del Carmen. "I used to have Caturra plants on my farm, which we bought 12 years ago, but that species needs a lot of chemical treatments. I only grow Castillo now, which pays 450 Colombian pesos (US$0.15) a kilo of red cherries, and only use organic treatments and fertilisers now. We need to think of our children's future, too."
It's this high-quality, arabica sourced from microlots such as hers that piques the interest of international buyers such as Illy Caffè, which purchases these co-ops' green coffee (pulped and ready to roast) that's key to the Italian company's blend.
Andrea Illy, chief executive of Illy Caffè, told the Herald at the World Coffee Producers' Forum in Medellín last week: "Female leadership is very important: they continually prove they are serious, committed, responsible and able to take care of more variables and complex situations than men; managing a farm is complex because it's about being an engineer, a meteorologist, an economist, an entrepreneur…
"Success in terms of quality, improvement and financial returns is thanks to women's leadership, particularly in rural communities, and they are part of the solution in poverty alleviation; micro-credit only works thanks to women."
Besides empowering and innovating so many women, la profe María del Carmen says there's been welcome changes in her vereda since Colombia's peace process began last November. Looking out across the valley that houses her small finca that also grows avocado, banana and even potato, she says: "The truth is, [before] you couldn't have visited us here at the farm. The conflict was intense here and they'd [FARC fighters] come here at one in the morning, demanding we prepared them food. We used to hear bombs going off all the time. But those things don't happen anymore. Life's changed. We can call it peace."
Buenos Aires Herald, 17 July 2017