(TRA) In part five of The Real Argentina's somms series, we meet Paz Levinson, the second of two Argentine sommeliers competing in the A.S.I. Concours du Meilleur Sommelier du Monde 2016 (A.S.I. Contest of the Best Sommelier of the World).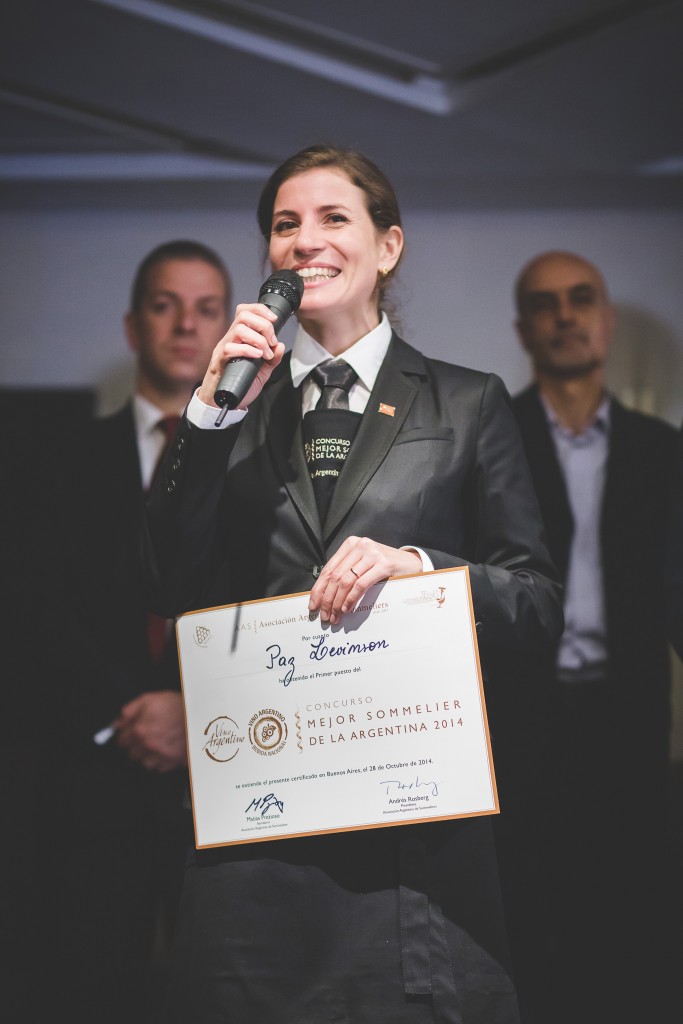 Currently ranked number one in both the Americas and Argentina, and the only Argentine to qualify as an Advanced Sommelier from the UK's Court of Master Sommeliers, Paz will be going for a titles hat-trick at the world championship, which is being held in Mendoza for the first time on 15-20 April 2016.
Her story begins, naturally enough, with a glass of wine. Paz says: "My father is from Mendoza, and my grandfather was born in San Carlos in the middle of the Uco Valley, so my relationship with wine has been very natural – my parents drink a glass of wine at every meal, for example. I became a sommelier when I was studying Literature at university as I had to get a job to support my studies: I worked at Restó in Buenos Aires for five years, where I grew as waitstaff first and head sommelier later."
For the rest of this, please visit The Real Argentina.