MEXICO CITY — Argentina put in a respectable performance once again at the third edition of the S. Pellegrino Latin America's 50 Best Restaurants awards on Wednesday, with Tegui maintaining its position as the country's top restaurant.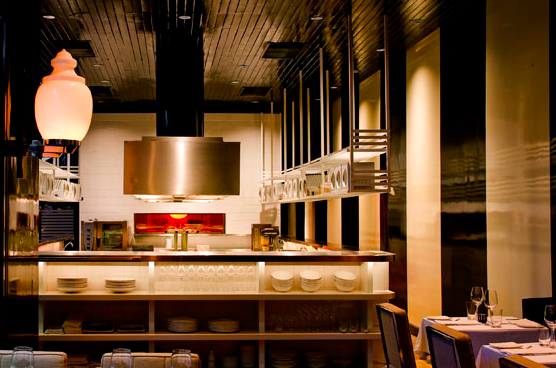 Taking 10 spaces out of a possible 50, Argentina equalled host Mexico in the tally — albeit with one tiny bonus track.
Almagro's iLatina, a Colombian/Caribbean eatery, picked up the first award of the night, the One To Watch. Chef Santiago Macías told the Herald: "It doesn't matter that we didn't rank — the most important thing is being here in Mexico."
From the bottom up, a few surprises were in store.
Last year's number 16, Recoleta's Tarquino, dropped to 48th, while Palermo's Don Julio was an unexpected new entry at 45. Another new face was Guido Tassi from Restó at 43, while Elena, the Four Seasons eatery run by Juan Gaffuri that specializes in dry-aged beef, climbed 11 places from 48 in 2014 to 37 this year.
Other familiar names from Buenos Aires also made the cut: Emilio Garip's Oviedo polled at 39th; Aramburu dropped from 14th to 28th; Chila's Soledad Nardelli maintained her position as Argentina's best female chef at 21st; and Palermo steakhouse La Cabrera made it back into the top 20, to rank 19th.
The happiest faces — besides those new entries — came from Fernando Rivarola and Gabriela Lafuente from San Telmo's El Baqueano, and Germán Martitegui from Palermo Hollywood's Tegui.
The former — a small establishment with a kick-ass wine list and dedicated to using sustainable products and small producers — shuffled up three spots to rank 15th, while Martitegui's anxiety turned to pleasure when he found out he was seventh, up two spots on 2014. A higher ranking was inevitable in hindsight, given that Tegui polled in the world's top 100 earlier this year in 83rd place.
The Herald caught up with some of Argentina's winners. Pablo Rivero from Don Julio, said of his début win: "We're very happy to be here and to be recognized for being a particular type of restaurant such as a steakhouse, which is one of Argentina's most marked gastronomical identities. We love what we do and I hope that other big-name Buenos Aires parrillas will also enter the rankings one day."
And Elena's Juan Gaffuri said: "It was a great night for meeting and celebrating with friends. I'm very happy that we can be part of Latin America and Argentina's great kitchen. I'm extremely proud of our restaurant's team, led by Nicolás Díaz Rosaenz, Mauro Pellegrino and Joaquín Grimaldi. We'll keep working with the passion and love that characterizes us to keep our diners happy!"
• Latin America's best restaurant for 2015 was named as Central, the Lima establishment led by Michelin-starred chef Virgilio Martínez.
Buenos Aires Herald, 27 September 2015
Ph: Courtesy Latin America's 50 Best, Sorrel Moseley-Williams