My fellow student at sommelier school, Pedro, is inquisitive and interested in class. Although he is sometimes absent from Geography II or Spirits and Aguardientes, he makes up for it with plenty of searching questions for our teachers, then keenly typing up answers on his iPad.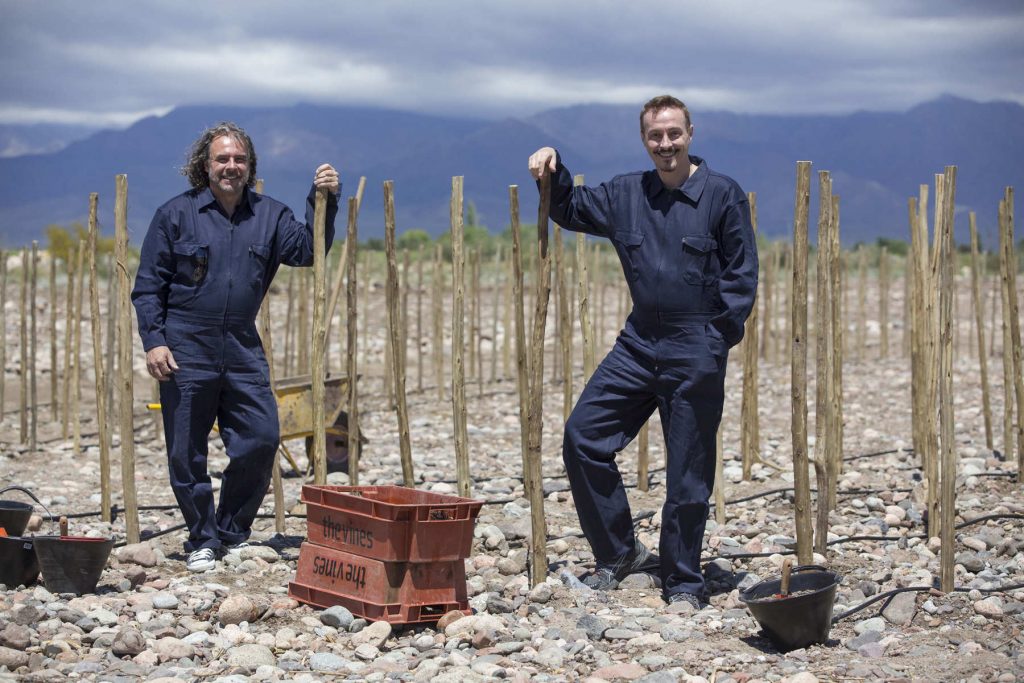 Pedro Aznar is studying to be a sommelier with me, Mel and Valeria the lawyers, Angie from Florería Atlántico (ranked 35 in the world this past Thursday by 50 Best Bars) and Nazareno from Pony Line among others at CAVE wine and spirits school. For many, Pedro is a household name but given my slim knowledge on Argentine rock legends, I had no idea that he played in Charly García's band Serú Girán, or indeed any other of his substantial musical achievements (some 40 albums released in a 30-year career).
GRAPE EXPECTATIONS
Still, at school, we're all on the same page, cramming for exams and trying to remember grapes pertinent to Alsace and Bordeaux (Riesling and Merlot). So why is this legendary musician putting himself through a two-year course wine school? He talks to the Herald about his passion for the sacred grape in an exclusive interview.
Pedro says: "It started with other people's passion for making wine — I like drinking it and my palate had started to improve, so I started to note the infinite world of flavours. That led to my going to more tastings and talks held by sommeliers, so I became interested in the world of sommellerie. After immersing myself in that, I ended up meeting Marcelo Pelleriti, the enologist who is now my business partner.
"I was visiting Mendoza and had asked about visiting some wineries to do some pairings. But instead of simply visiting a bodega, I was pointed in Marcelo's direction, given that he is very special in the world of wine and also a musician. Marcelo took me to Monteviejo winery and showed me vines and the land, and then asked if I'd like to make a blend with him. And thanks to that alchemy, and him giving me a whole barrel to call my own, that is how I ended up falling in love with wine. Marvellous."
A DREAMT REALITY
Showing Pedro the basics, Marcelo brought out around 20 wines for Pedro to start mixing into test-tubes: "The truth is, it was fascinating," he says. And given that the pair got on so well during that blending session, Marcelo then asked Pedro exactly what was his interest in wine and whether he wanted to intensify it. "And I said yes," Pedro recalls. "It had been a dream of mine for years to have a vineyard or to make wine in some capacity, but I'd never found the right opportunity. And given that the stars lined up and the conditions were right, we now have two hectares close to the entrance of Vines of Mendoza — a space that had been saved for enologists such as Alejandro Vigil — in Valle de Uco. Of course, the time came for me to study properly, which is why I am now training at CAVE."
Besides finding "an extraordinary enologist" in Marcelo, in his words, it is the personal touch that has bonded the two men to a new project. Pedro says: "He is also a very warm and generous person and I felt very accompanied and comfortable entering the world of wine. In this past year and a bit since we met, he's introduced me to countless other enologists, and I really liked what I found in the human landscape, besides the breath-taking landscapes of Mendoza. He has shared his secrets, which means they obviously aren't secrets, and there is also isn't any professional jealousy among all these wine-makers — the philosophy is that if Argentine wine is going well, it's going well for everyone. I think that's notable and touching.
"In music, you also find all kinds of characters in the industry. Some are happy to share techniques, but others are more insecure and keep to themselves. But there are similarities. Although it's a whole new world for me, it has a lot to do with music's creativity and poetry too, which is what I have been developing all these years."
Besides blending the contents of a barrel, 225 litres of wine, the sommelier-in-training and the enologist have a much larger-scale project in the pipeline. First, they will bottle then sell 300 bottles of their blend under their joint winery venture, Abremundos. But then they will plant 11 varieties on those two hectares in Valle de Uco over the next few weeks, although they won't be sticking just to classic grapes such as Malbec and Merlot.
"Our own 'crus' from the joint terroir will be ready in three or four years," he laughs. "The idea is to make very special wine in very small numbers, perhaps 13,000 bottles in total. We will be experimenting with grapes that aren't very well-known here, such as Carignan. I also suggested to Marcelo that we plant Albariño and Cabernet Franc, which we both love."
While there's plenty of manual labour ahead, the immediate plan is to unveil their first wine — in Mendoza on November 25 and in Buenos Aires on November 27 at Aldo's Restorán & Vinoteca. You heard it here first.
As for those crosses against his name on the school register, he's got a legitimate excuse for not turning up. Pedro's been on tour, of course.
Buenos Aires Herald, October 13, 2013
Ph: Pedro Aznar